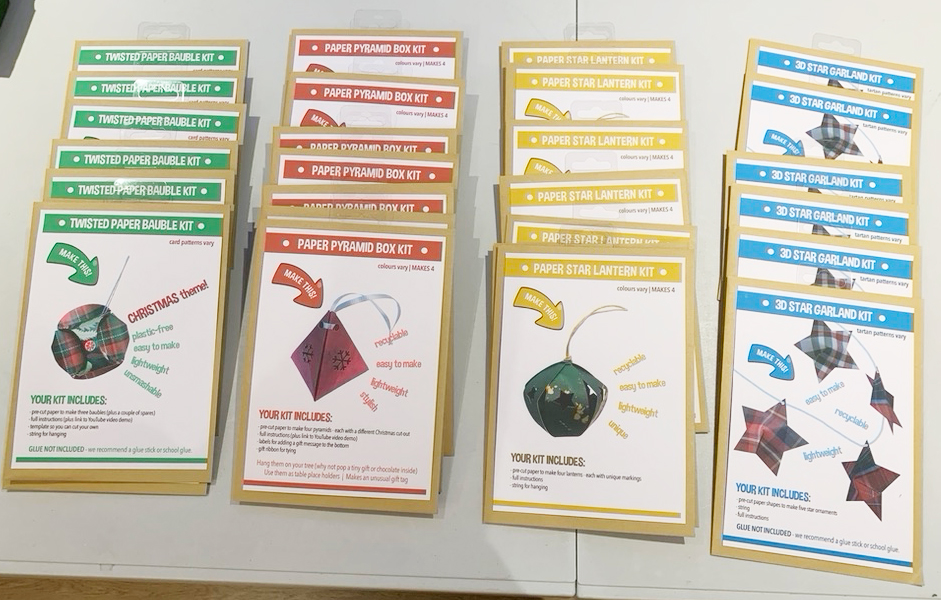 Our first batch of Christmas papercraft kits are now on sale in the lovely Made in Bradford-on-Avon art and craft shop. (apologies for mentioning Christmas in October!!)
If you're not local, don't worry .. all kits (plus some new designs) will be available on Etsy in the next week or so.
If you'd like to know when you can order one, please sign up to our mailing list.